There has been so much STRESS lately that I welcomed the chance to zen out with some yoga in the comfortable embrace of the Rebeka set from Furtacor at The Loft7 Fair
This set is so cute and HUD-tastic. The Hud features a ton of patterns to mix and match for all the items. The top is a cropped version that has sizes for all three Belleza bodies, TMP, Both Slink bodies and Maitreya. The leggings have a detail that ballet wraps around your legs in a unique style.
The sizes for the leggings match the ones for the shirt. There are also SHOES!!!! They are HUD'd also with an array of 8 choices. The the bonus is a cute backpack with choices on the HUD too.
This set is gonna be a go to for casual wear for quite a while in my closet!
Check out this from Furtacor and more at The Loft7 Fair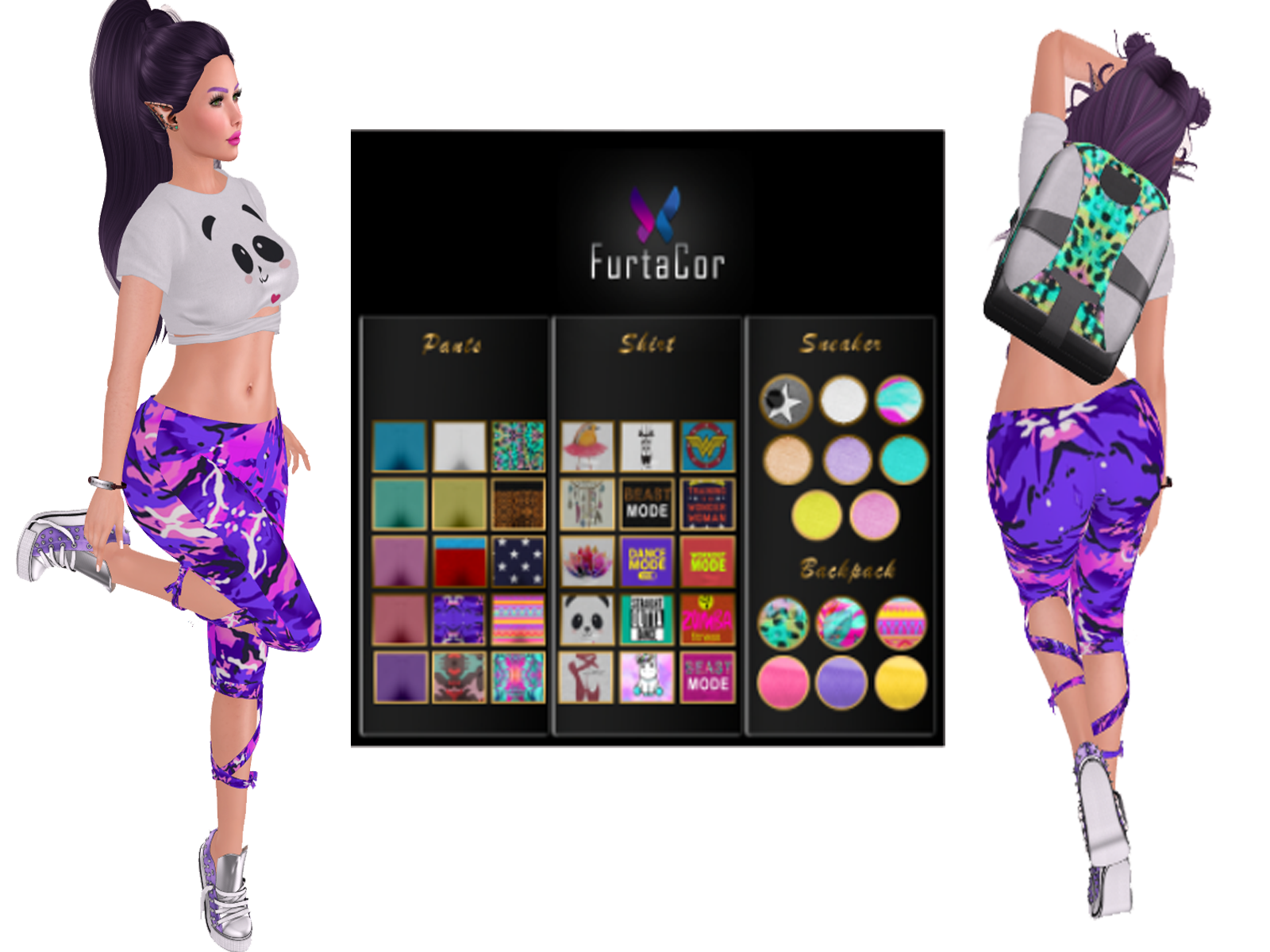 Thank you Gabe for letting me use your Zen area!!! Love ya!
Head: Catwa Jessica
Body and Feet: Slink
Hands: Vista Bento
Skin & Head Appliers: Paper Rabbit
Hair: Truth Ari
Makeup: #Adored
Nails: Hello Dave
Yoga Mat: LISP