I love winter time and I am set to go build an army of snow people in my new Elsa Puffer Jacket and Anna Leggings from Le Fashion Whore! They are available at the new 50 Below Event! What that means is each vendor at the event has items that are 50L or less!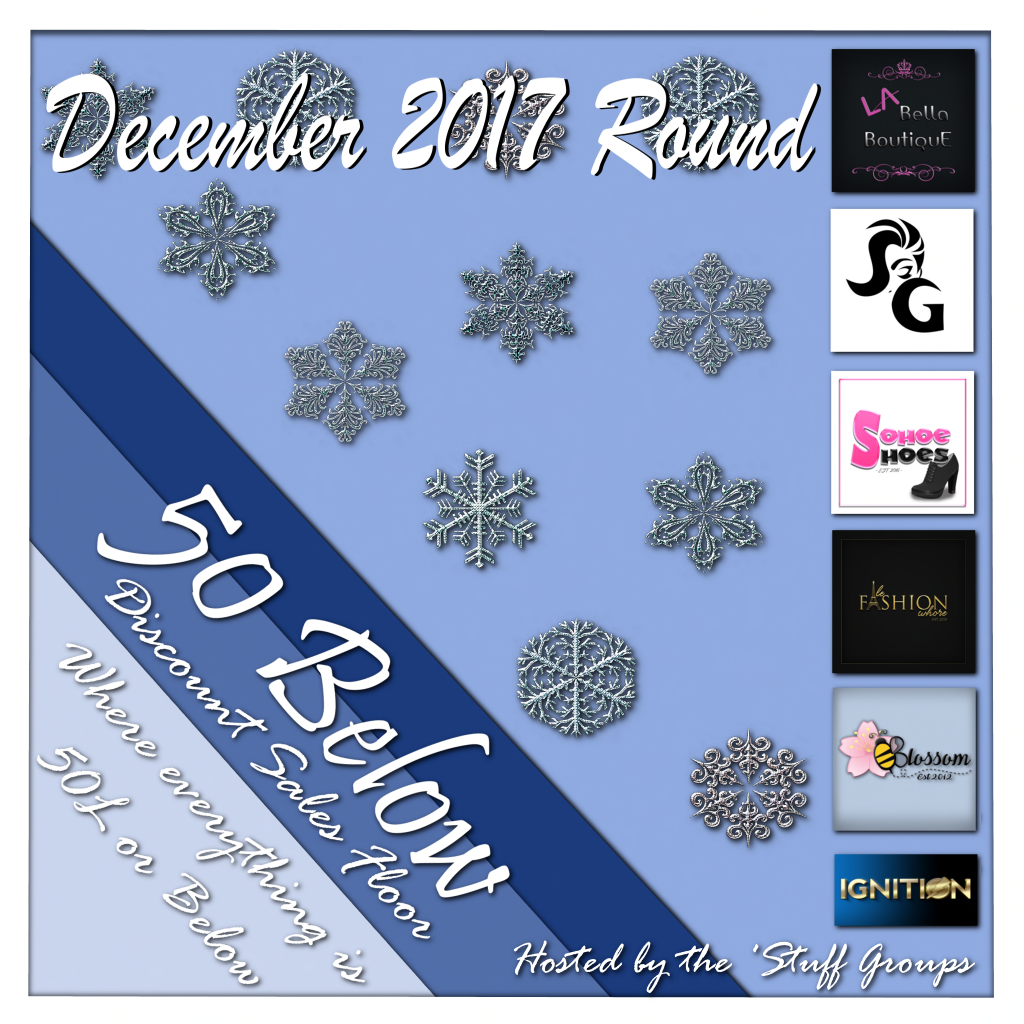 Starting with the Elsa Puffer Jacket, let me tell you so many options are included!  The jacket itself has 12 wonderful colors to choose from, then the lining of the jacket has 8 colored patterns also.  There is a shirt attached to the jacket and it comes with tons of options as well, there are 10 patterned options and 10 plain.  Oh, I forgot to mention you can choose the metal parts of the jacket as well!!! All for 50L????
Next up is the matching Anna Leggings…Anna & Elsa??? Get it?  Anyhoo the Anna Leggings also come with a huge HUD of options too!  The leggings have 13 colors to choose from and then 6 patterns to go into the inset design.  But wait! There is more!  If you don't want a patterned inset there are 12 plain colors to pick from.  Again all for 50L.  Why are you still here reading?
I finished this outfit with the super cute Grace booties from SOHOE Shoes.  They are available in store.  I love these short boots!  They have 40 choices of boot and fur colors on the HUD to mix and match as you please!!!  You can also change up the metal chain on the boots from gold to silver via the HUD.  Get them from the Mainstore for SOHOE Shoes.
Check out the detail pics below to see the HUD pictures and on what other stuff I am wearing below!!!!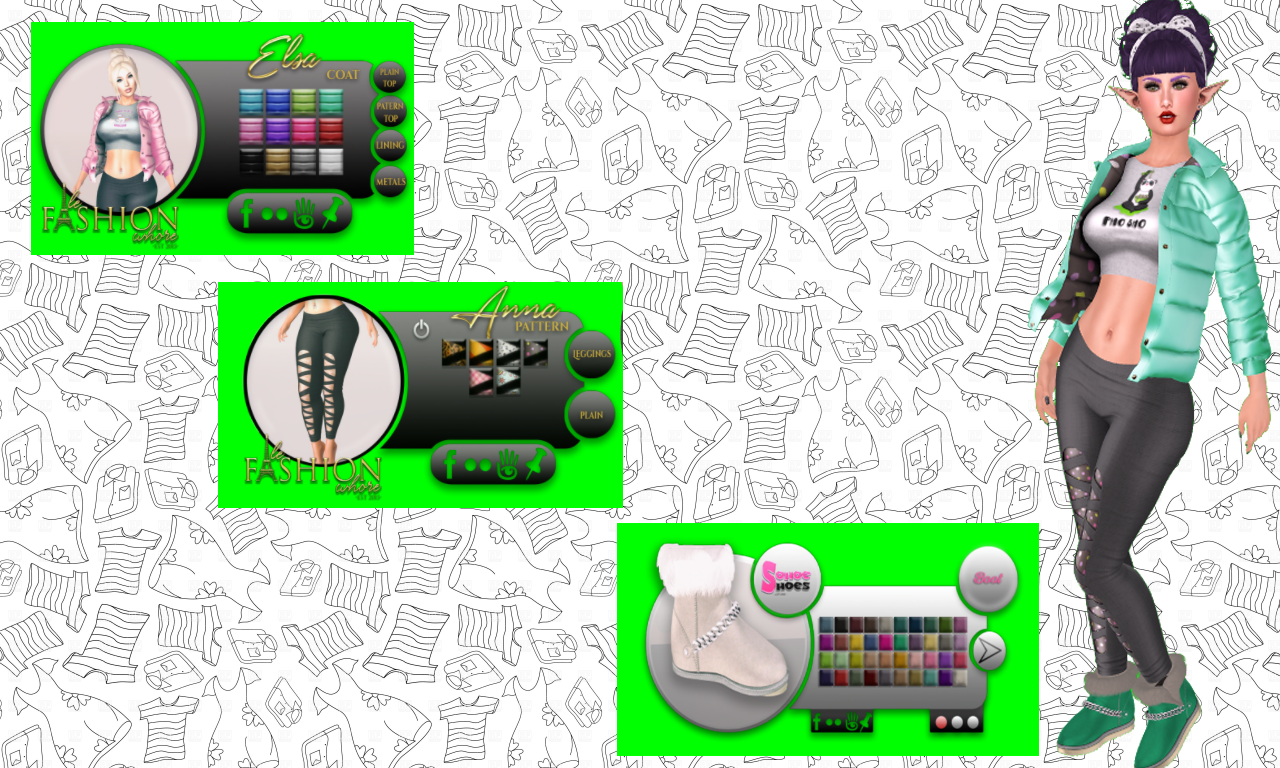 Body: Maitreya Lara
Hair: Truth Hair
Shape: Sangi's Own Creation
Head: Catwa
Ears: ^^Swallow
Skin and appliers: Paper Rabbit
Eyebrows, Lips & Eye Shadow: #Adored
Hands: Vista Bento Hands Final Female
Feet: Slink
Ring: On a Lark *OAL* Lover's Ring Hers – Forever and A Day Silver
Taken @ Malaika Park Sim
Snowman: Unholy Pose
Car: —ANHELO-T04RD-17CGA :: christmas 2017 (red) FLF