It's been way to warm for February but I am keeping cool in my great pieces from Blossom. I grabbed them up at the Pretty 'Things' showroom.
The cute Spring Bra and Loose Tee are sold as a set. They share a HUD with 9 solid colors for the Bra and 12 colours and patterns for the T. The come in both Slink sizes, Maitreya and all three Belleza.
They can be worn separately but WHY?????
The Spring Booty shorts fit my body just right. They also have a great HUD with 8 different denim fabrics. The shorts are sold separately from the top and come in all the same sizes as the top.
The Spring Bra and Loose Top are only $149L at the showroom and the Spring Booty Shorts are a mere 99L
The Pretty 'Things' showroom. is open until March the 6th. Check out the detail shot below and go get this STUFF!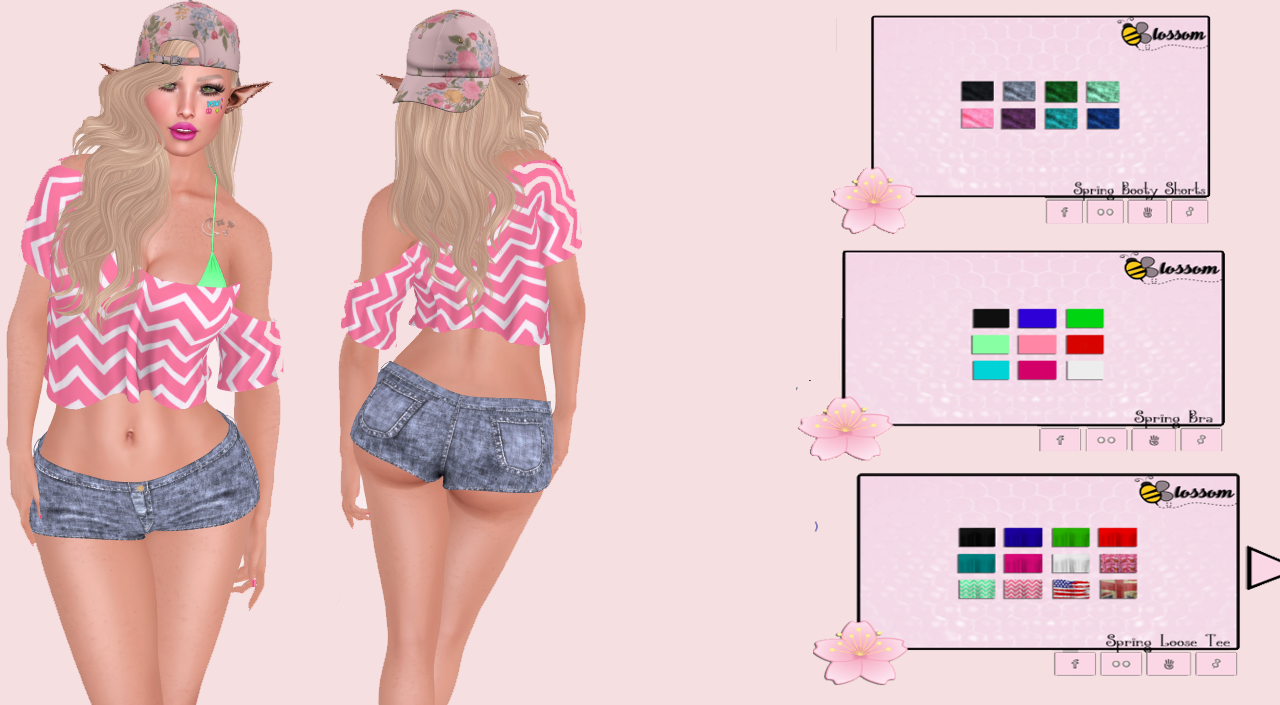 Details
Head: Catwa Jessica
Body: Maitreya
Hands: Vista Bento
Feet: Slink Kitten
Hair: Truth-Austen
Skin Appliers: Paper Rabbit
Makeup and Tattoos: #Adored
Puppy: Alchemy – Doge – French bulldog – Brown GACHA
Fountain: A.V. Fountain Nympha by by Atelier Visconti
Taken on Malaika Sim