When you think of LMC you think of quality. LMC leads the way providing both finely crafted Mesh Templates and System designs since opening in 2007.
Now recently, LMC has also come to stand for quality in a new way. Bringing us amazing designs in fashion forward Ladies apparel.
I recently was given the chance to blog the amazing designs that LMC has at the Stuff Style Sale Room.
I seriously couldn't pick which lovely dress to blog so I am showing you both!
First off is the cute and sassy "Bella" Dress. This dress is so flirty and it SPARKLES! The effect "catches" the light like a million sequins. I wasn't able to capture the best look of this dress but I am including the advert below for this and several other fabulous LMC Dresses. While I was dancing with my good friend Gabe, I felt like a princess as this dance glowed and sparkled in the SL light. It is a perfect dress for that party you need that "special" outfit for.
Next up is the ever so super sexy Elsa. If this dress doesn't start a fire in your mate, then check their pulse! The spiral slice around the body of the dress shows off skin in so many ways. It also has the LMC sheen design too it. This animal oasis in the Stuff Style Sale Room was just the place for the exciting animal print on this version of the dress. This micro mini is perfect for heading out on the town or just keeping your Tarzan happy in the jungle 🙂 Again, make sure you look at the pictures below to get the best view.
Both dresses come in sizes for the following mesh bodies: ebody, Belleza Isis, Venus and Freya, Maitreya, both Hourglass and Physique Slink, and The two Tonic bodies Curvy and Fine.
Check out these designs below at LMC. Other LMC information listed below the detail pictures.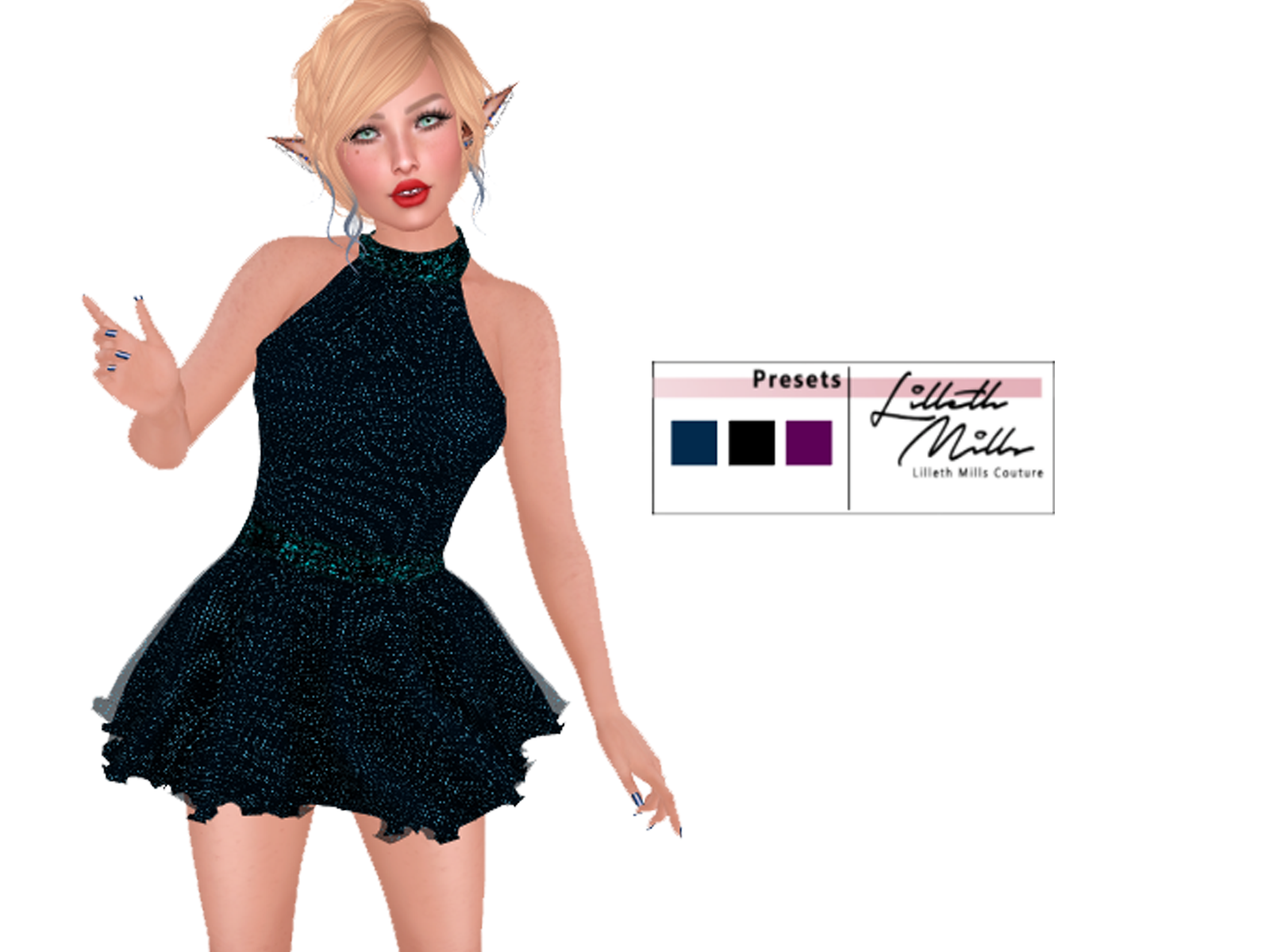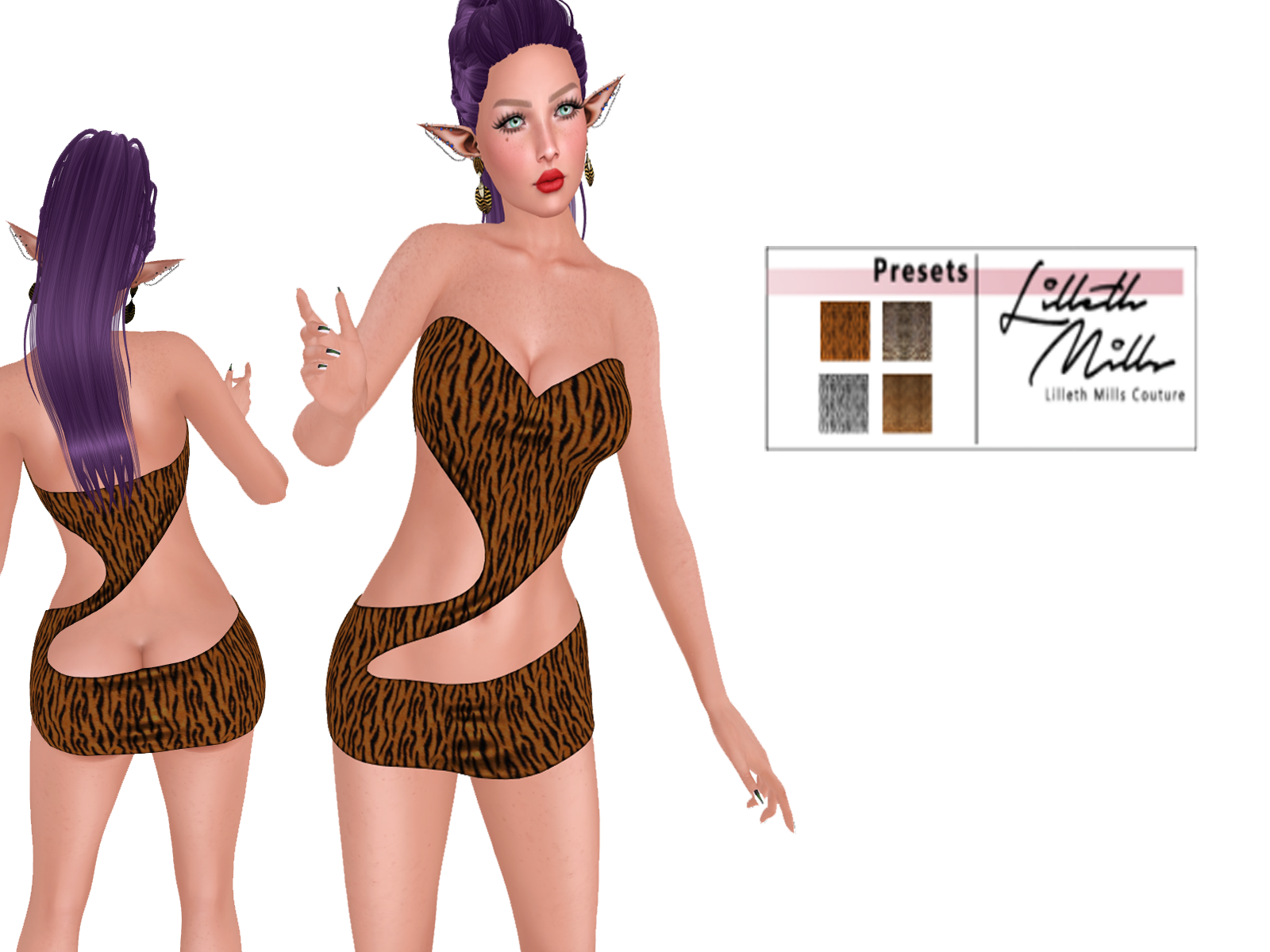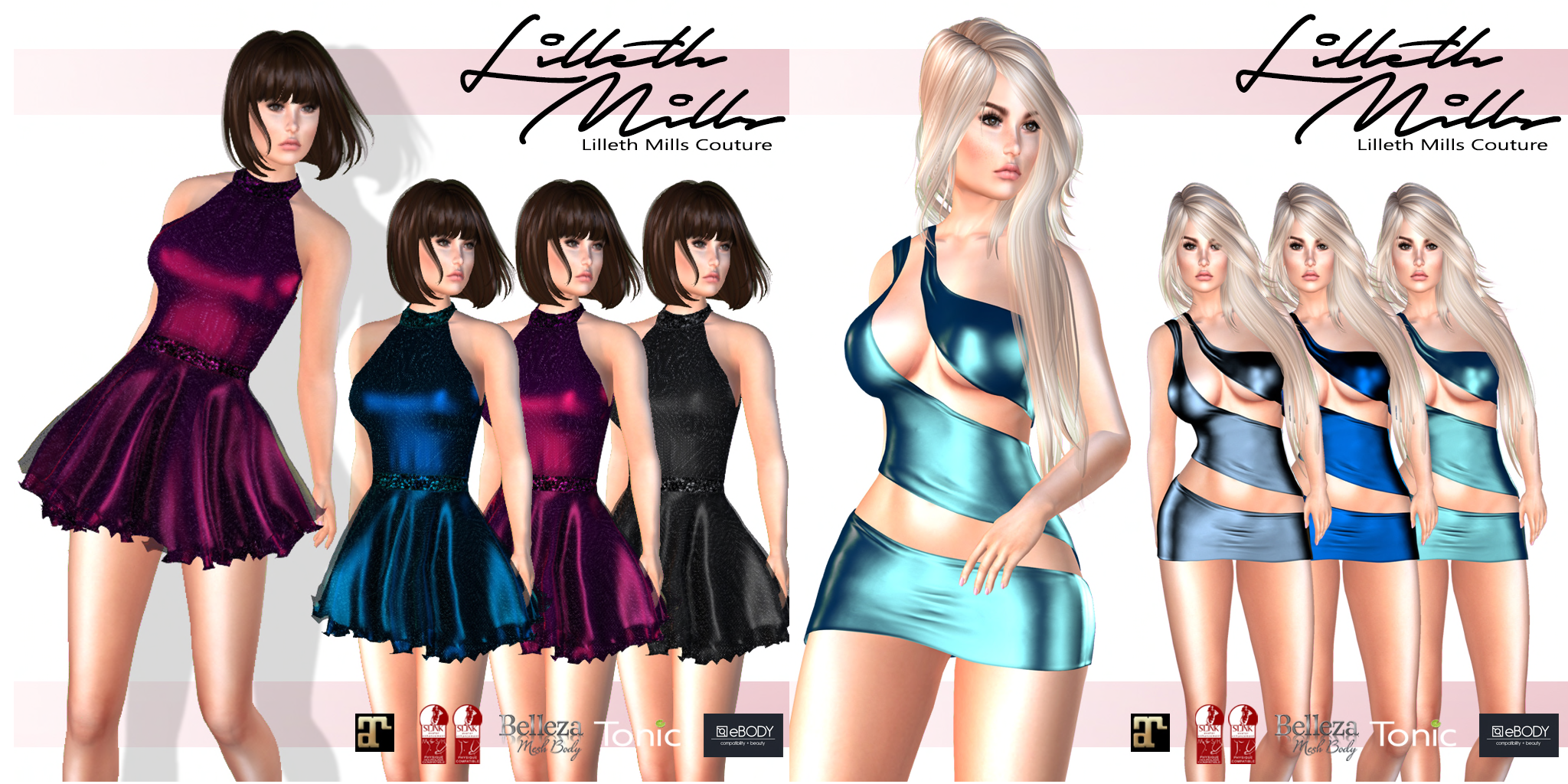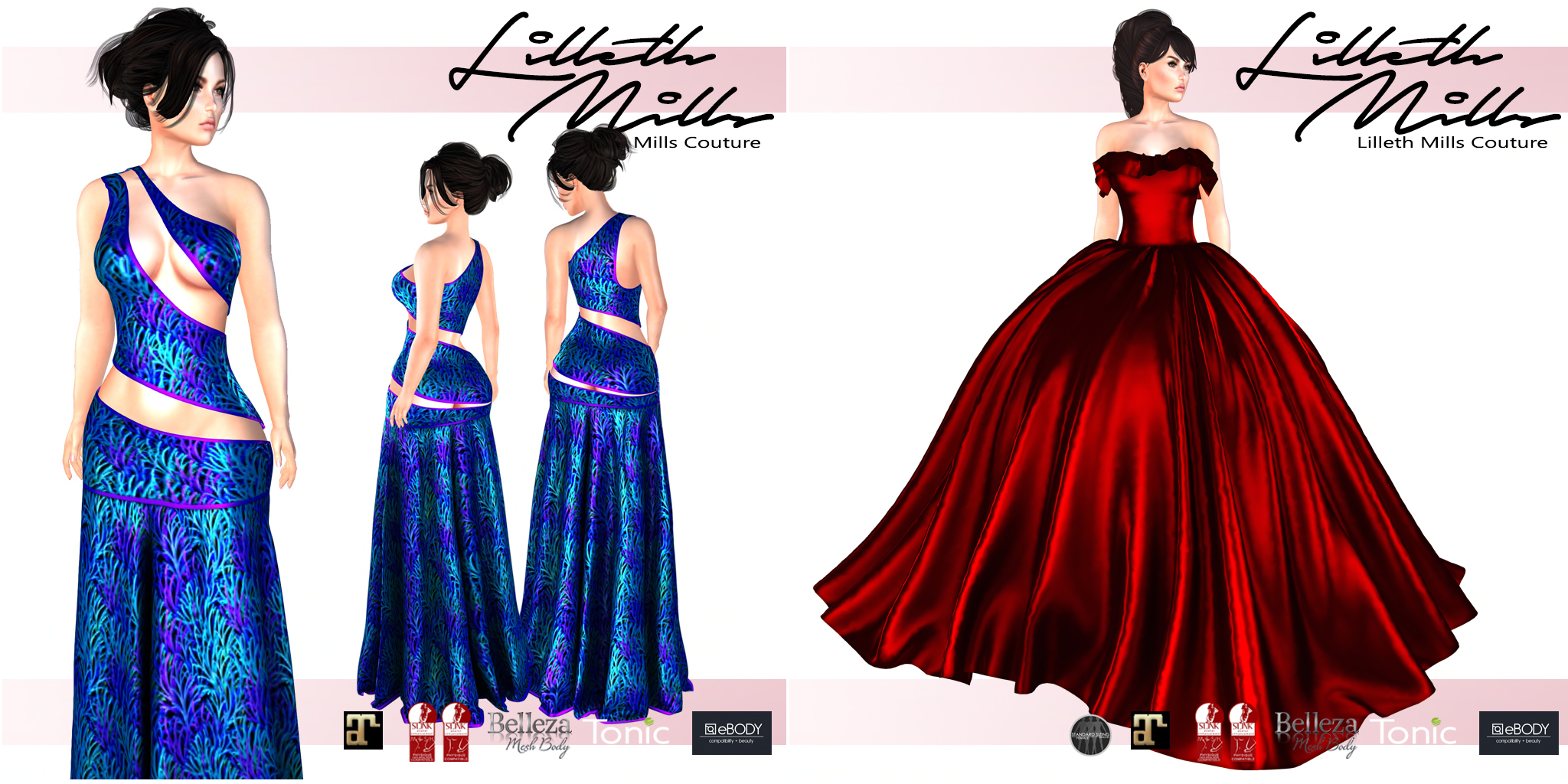 LMC Details
Sangi's Details:
Body: Maitreya Lara
Shape: Sangi's Own Creation
Head: Catwa Jessica
Ears: ^^Swallow^^ Elf Ears
Skin and appliers: Paper Rabbit Willow and Cream Appliers
Eyebrows & Makeup #Adored Pic #1 Mortica brows – down low {catwa} , Wednesday Lips – Bloodlust Pic #2 Mortica brows – Up High {catwa},
ultimatte lips – hot cocoa
Hands: Vista Bento Hands Final Female
Feet: Slink Slink Avatar Enhancement Feet Deluxe V1.2.5
Nails: Hello Dave
Hair: Pic #1 Truth– TRUTH HAIR Char~VIP gift (not available) Pic #2 FABIA Mesh Hair < Ada> Unnaturals Tones
Ring: On a Lark *OAL* Lover's Ring Hers – Forever and A Day Silver
Shoes:-KC- Pic#1: LOIRE HEELS Pic #2 Lucy Heels
Jewerly: Earrings Pic #2: Pure Poison
Necklace:Maxi Gossamer Boho Bliss – Tassel-Tastic
Picture One taken at The Copa~Second Life's friendliest Jazz Club
Picture Two: Taken at the Stuff Style Sales Room, Styled by Alex Avion~Stuff Management Team