I'm living in the open
Native beat that carries on
Burning bright
A fire blows the signal to the sky
I sit and wonder, does the message get to you?
I took myself to the jungle to take a listen to the beats and get my head on straight.
I was ready in my goodies from three of my favorite stores, Le Fashion Whore, SOHOE Shoes and .EscalateD.!
First from Le Fashion Whore is available at the Virtual Secrets Sales Room from June 1st to the 20th. The String Me Up Bikini is available in 20 colours and fabric choices. With the HUD you can change the strings, fabric and metal parts on the top and bottom together or separately. The sizes range from: Belleza Venus, Isis & Freya, Slink Physique & Hourglass, Maitreya Lara. You can get a fat pack with all colors or buy individual sets! Get it for the summer fun!
I paired it with these fun sandals from SOHOE Shoes that are an EXCLUSIVE for the Twe12ve Event that opens tomorrow. The Pocahontas Sandals are feathered and super cute. They have an huge HUD of 16 sandal colors, 18 feather colors and 3 metal choices. So you can make these match all your summer sets. The sandals fit Slink, Belleza and Maitreya flat feet.
I topped my look off with the June group gift from .EscalateD.! Every month you get a gift hair with a full set of color HUDs. This month it is the "Maya" hair that set off my outfit with the cute buns and braids.
Check out below for close ups and HUD pictures and all the details!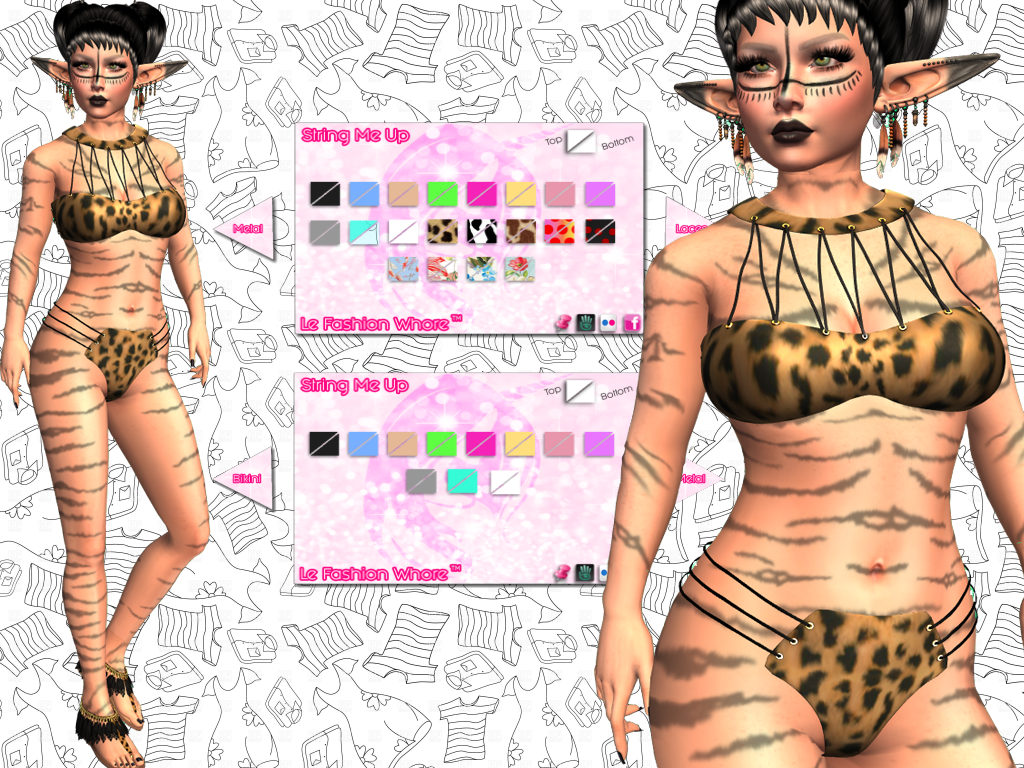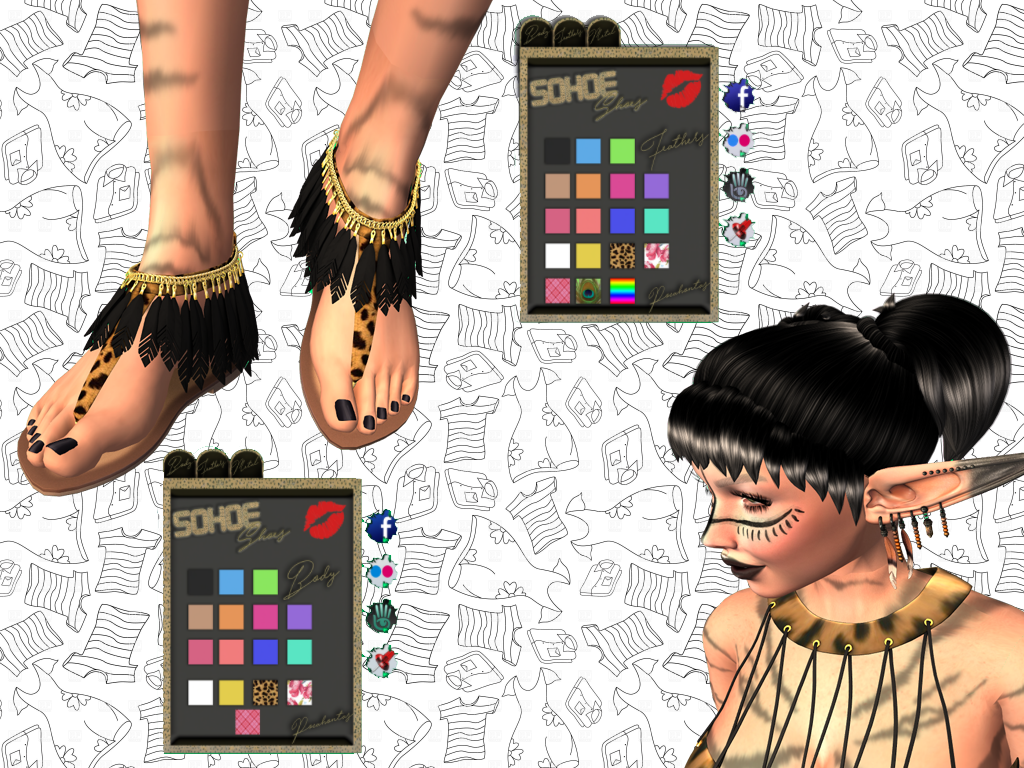 Le Fashion Whore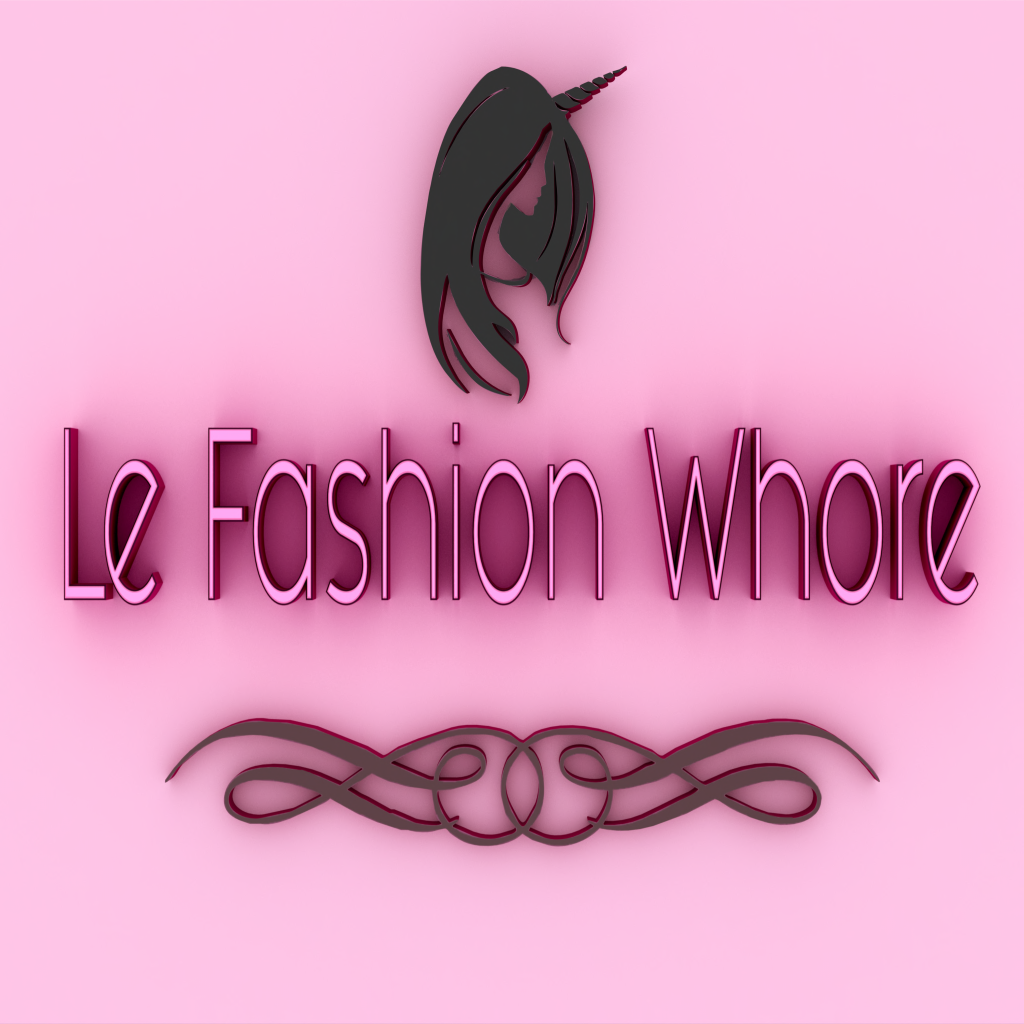 Le Fashion Whore Details:
sOhOe shOes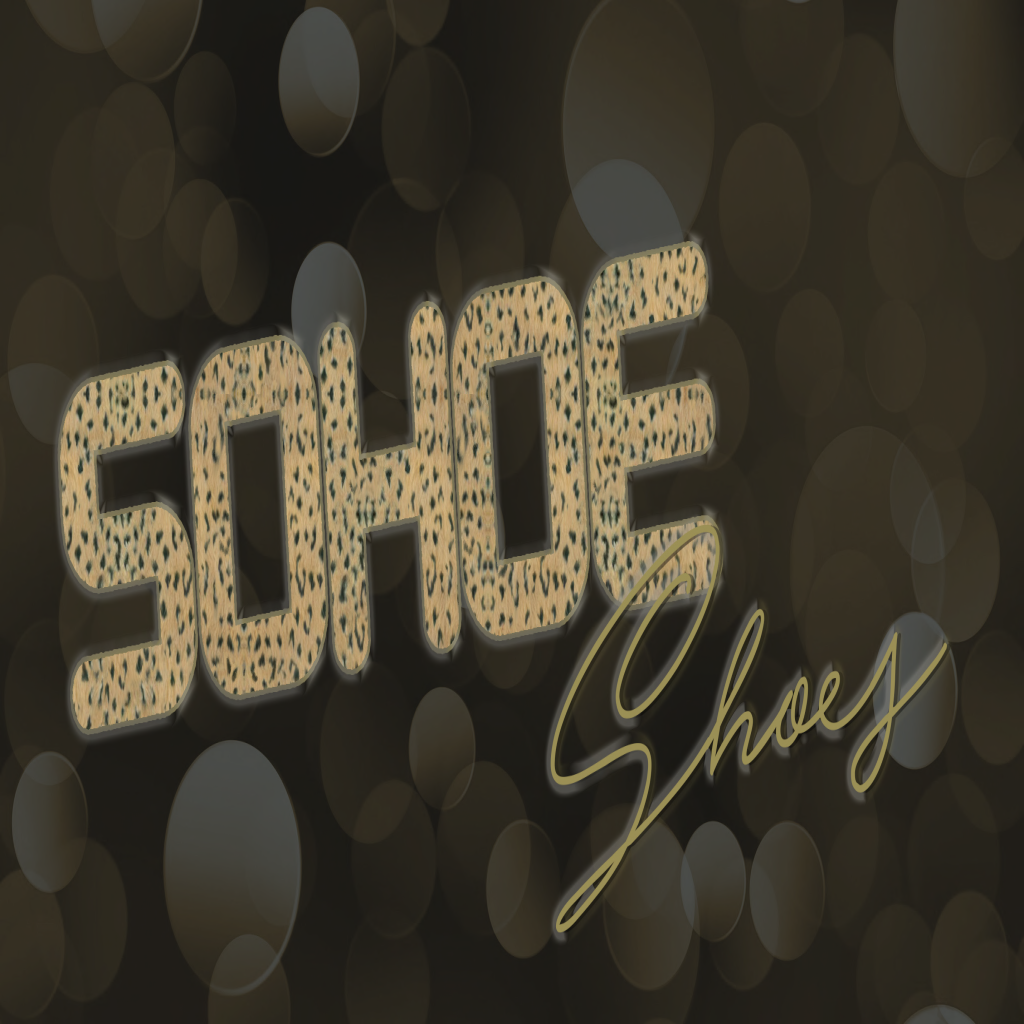 SOHOE ShOes Details
.EscalateD.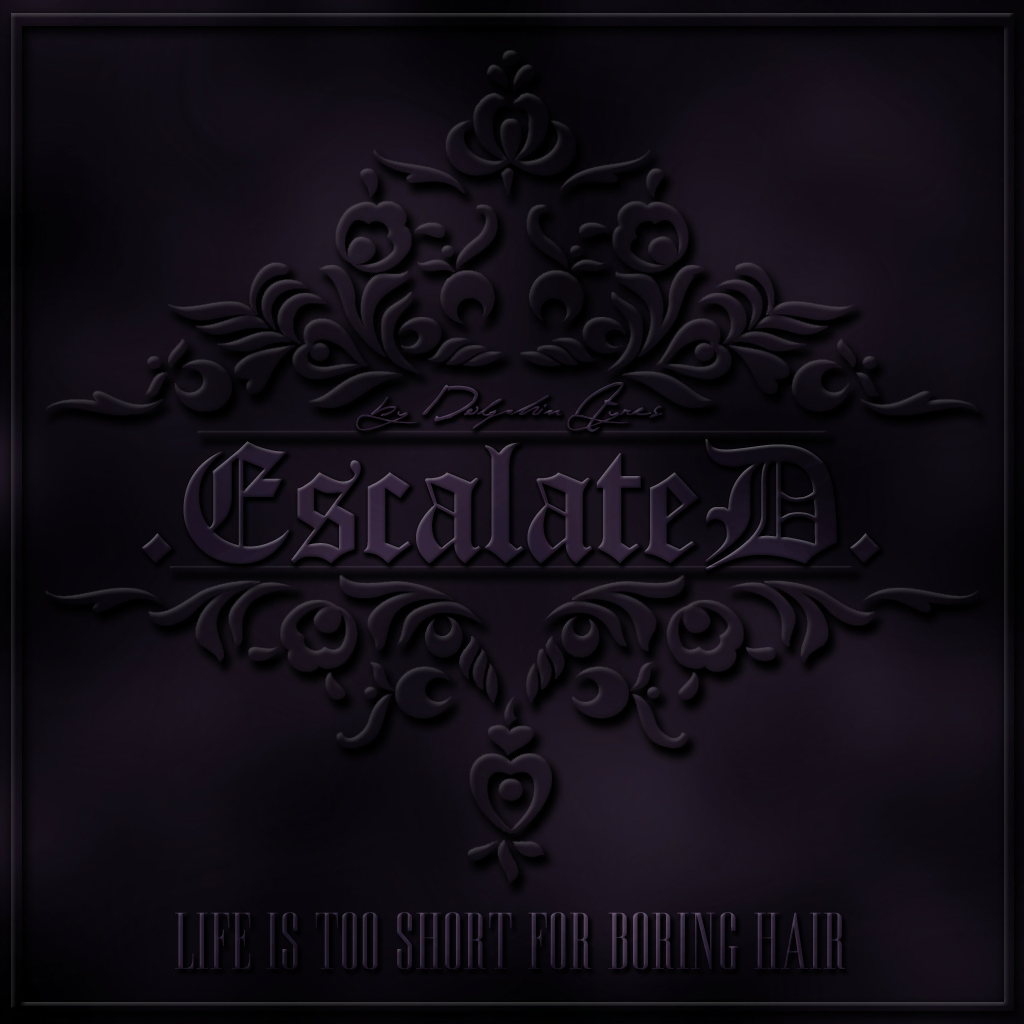 .EscalateD. Details
Sangi from Head to Toe:
Body: Maitreya Lara
Shape: Sangi's Own Creation
Head: Catwa Jessica
Ears: [MANDALA]Fantasy_ELF_ears(FEMALE)
Skin and appliers: Paper Rabbit Willow and Cream Appliers
Eyebrows, Facepaint and Lips: #Adored siobhan brows – rainbow brite edition {catwa}, fury makeup – rare lootbox {omega} (tinted)
Body Tattto: .:Soul:. Wild Tattoo – Tiger – (W) – Shadow – Omega Applier
Hands: Vista Bento Hands Final Female
Feet: Slink Slink Avatar Enhancement Feet Deluxe V1.2.5
Ring: On a Lark *OAL* Lover's Ring Hers – Forever and A Day Silver
Puma: Alchemy – The Huntress – MOUNT – Puma older Gacha
Spear: Modified from old stuff ….no idea from where?
Shot at Malaika Sim
Picture Modified with Spooky Stones PNG from roy3d