I feel like a million bucks with my new shoes from SOHOe Shoes! The Ashlee Ankle Boots are my new favorite footwear. Available starting on April 4th at The Darkness Event.
Crafted by SOHOE Shoes with a HUD that has an amazing array of options. You can change the Body, Strap, and Metals on the boot as well as having the option to show a plain Heel instead of the delicately embroidered Rose Heel. With 15 color/ texture options and 6 metal choices, Ashlee will be a staple in your wardrobe too!
Remember The Darkness Event runs from April 4th till April 28th.
Check out the details picture below and snag up these boots!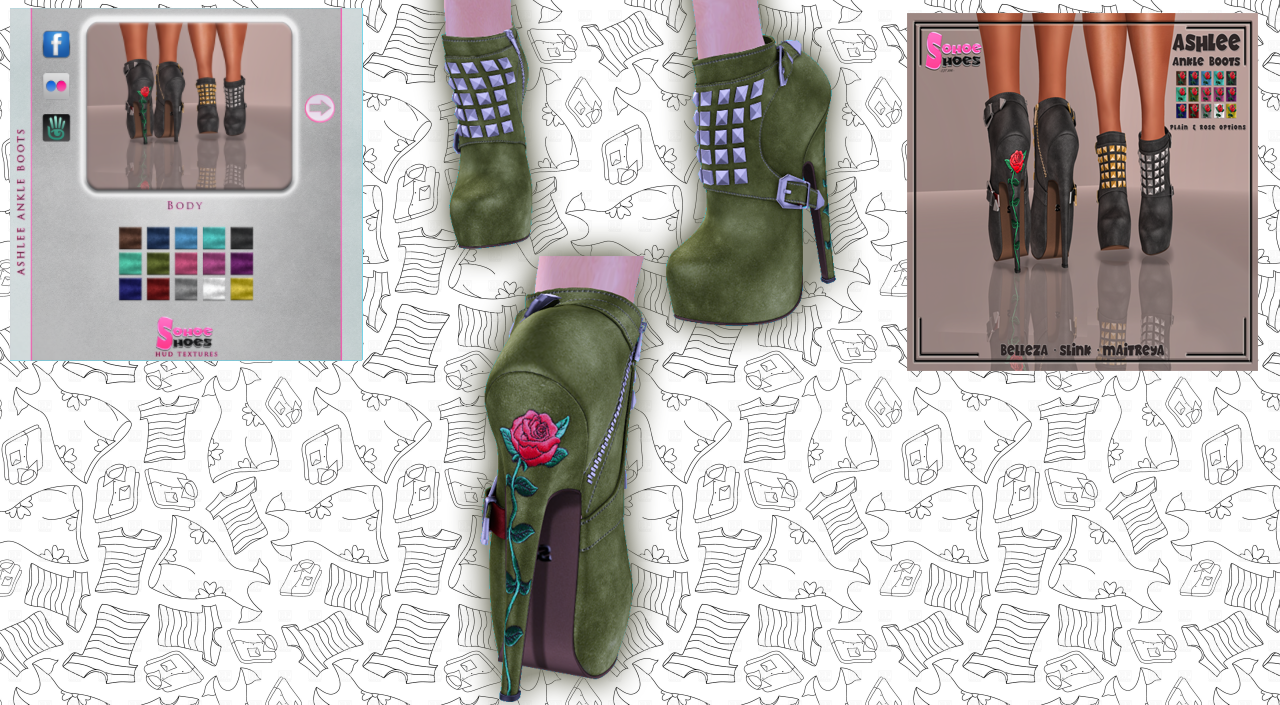 Sangi from Head to Toes:
Body, Hands and Feet: Maitreya Lara
Shape: Sangi's Own Creation
Head: Catwa
Ears: ^^Swallow
Eyebrows & Eye Shadow: #Adored
Ring: On a Lark *OAL*
Skin: Lumae
Hair: Truth
Shot Details:
Locale: Paparazzi – SKYBOX – Basement
Tub: BackBone Bath of Bucks – Platinum
Puppy: JIAN Pupper Parlor :: 2. Cucumber Pupper RARE