Half my life
Is books written pages
Live and learn from fools and
From sages
You know it's true, oh
All these things you do come back to you
I keep reading and dreaming living in worlds of imagination. Luckily I have my comfy cozy exclusive goodies from SOHOe Shoes and Blossom to keep me warm. Both items are "Exclusives" from the Twe12e Event until the end of July.
I grabbed the Katy PJ set first. I was so surprised at the HUGE HUD Blossom set up for this. It has tons of combinations for the top, bottom and drawstring on the pants. I loved the cat design for the bottoms. The sizes for these are as follows: TMP, all three Belleza, both Slink and Maitreya Lara. The HUD is in the details picture below.
To be totally snug as a bug you need slippers too! I grabbed the Rose slippers from SOHOe Shoes to achieve that goal. This also comes with a HUGE HUD. I loved all the different colors to play with.
The come ready for the Flat feet of the Belleza, Maitreya and Slink Bodies. Check out the details picture below.
With both of these releases you could go to slumber party all year and never wear the same thing twice!
Get to the Twe12e Event before the end of the month to get these amazing items.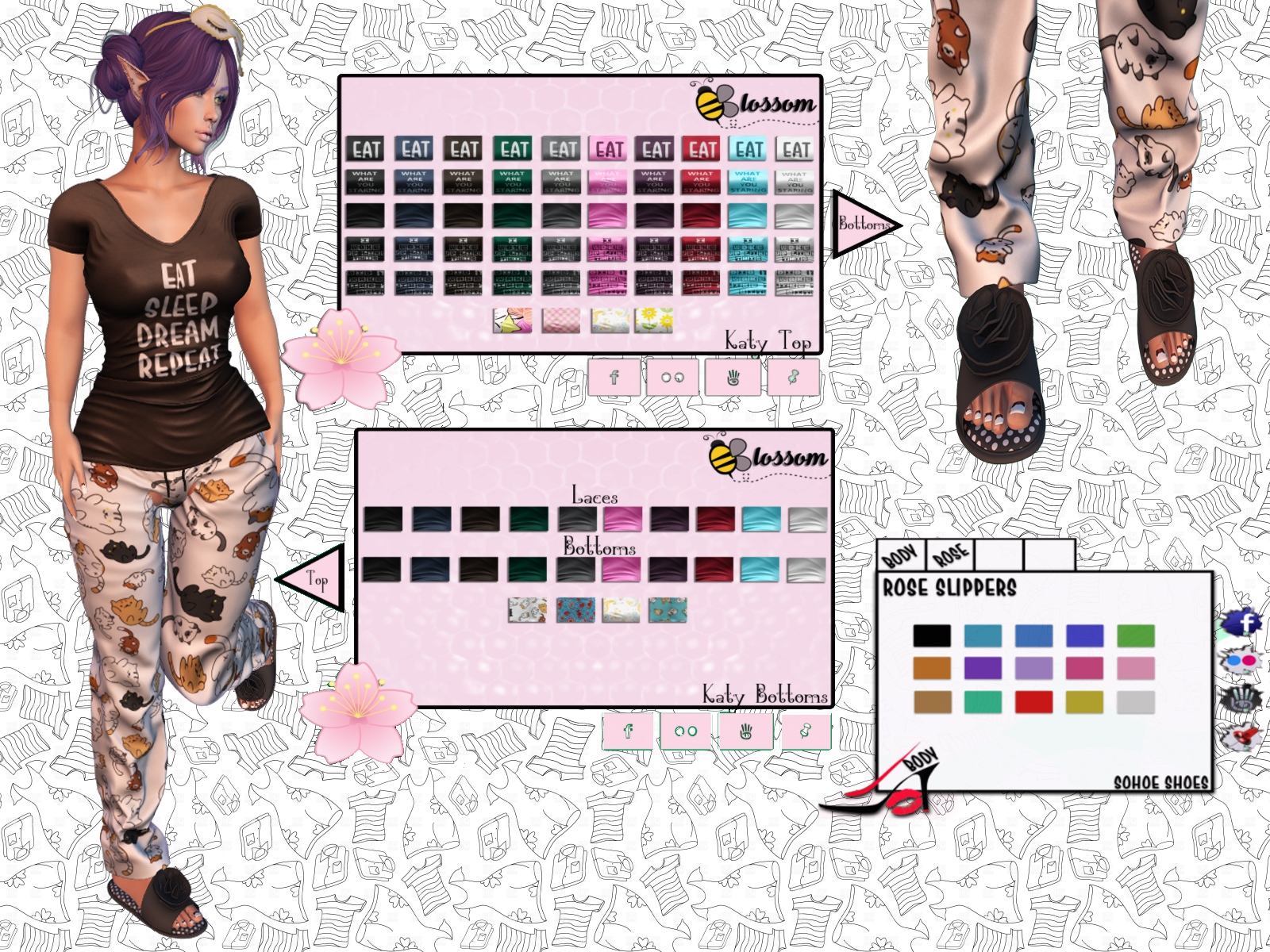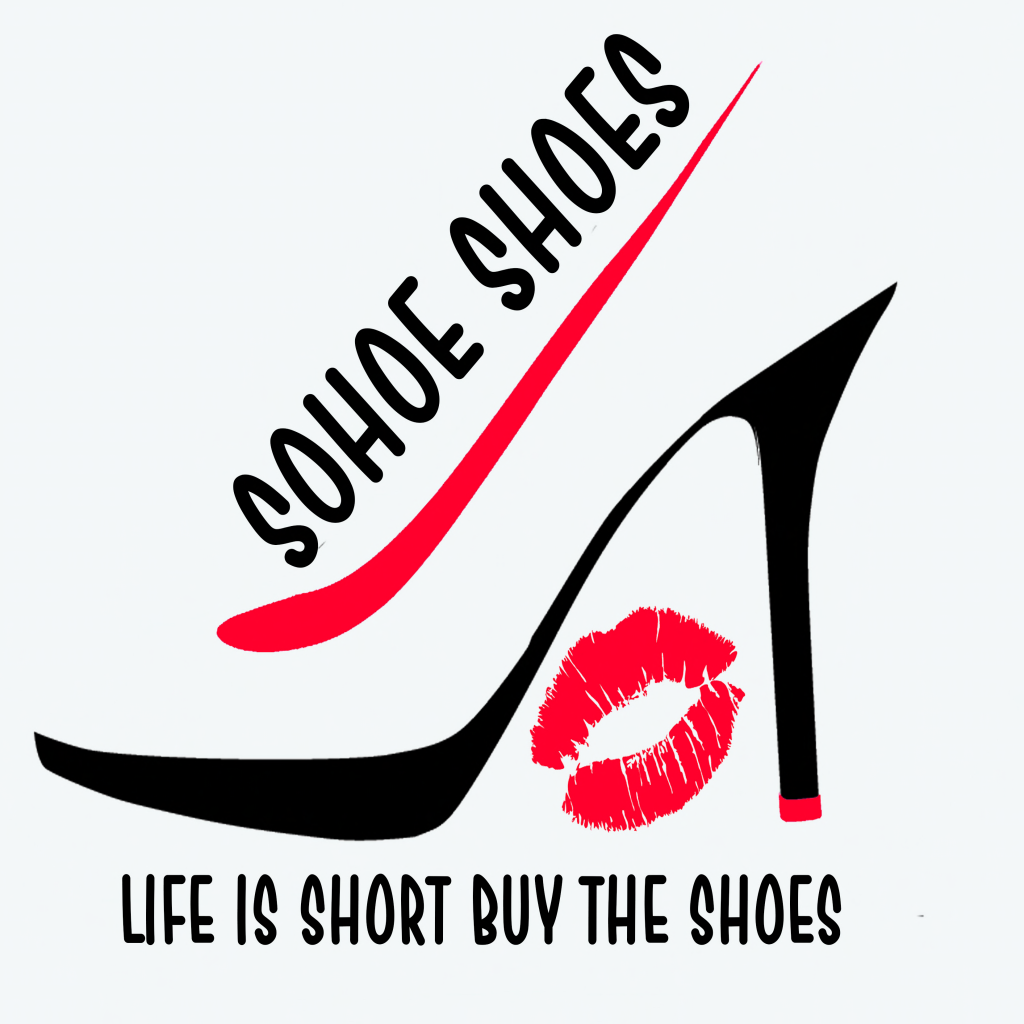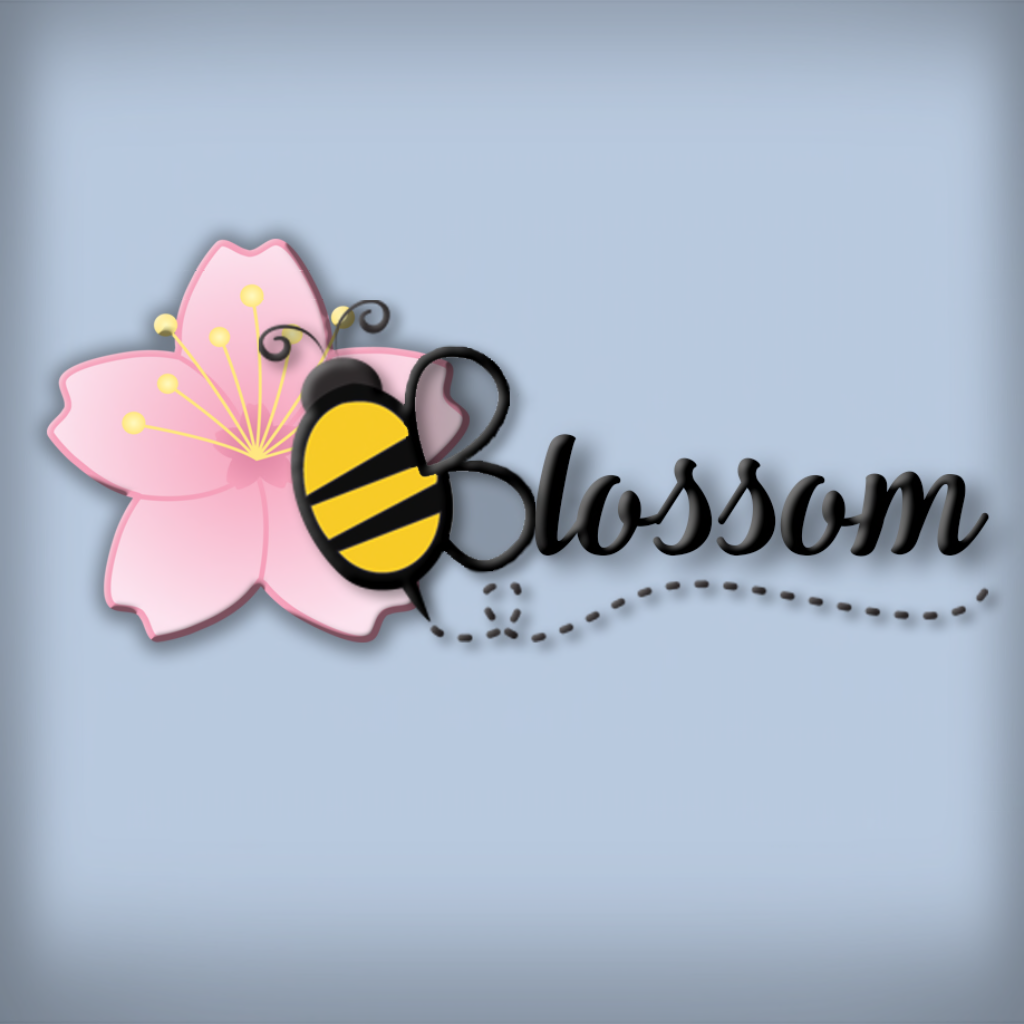 Scene Extras:
Jian: Kitty Pillow (Prints)
[Con.] The Nested Daybed – PG – Brown
Sangi from Head to toes:
Hair: Truth Old Gacha Hair
Sleep Mask: #4 MC.Night Essentials.SleepingMask.Yellow Old Gacha
Body: Maitreya Lara
Shape: Sangi's Own Creation
Head: Catwa Kathy Bento
Ears: ^^Swallow^^ Elf Ears
Skin and appliers: Paper Rabbit Willow and Cream Appliers
Eyebrows: #Adored siobhan brows – rainbow brite edition {catwa}
Hands: Vista Bento Hands Final Female
Feet: Slink Slink Avatar Enhancement Feet Deluxe V1.2.5
Nails: Hello Dave – Nail Appliers – The Kitten
Ring: On a Lark *OAL* Lover's Ring Hers – Forever and A Day Silver