Sometimes you just want to dream your life away. And I was well dressed for it with pieces from Supernatural and Winterwood at The Loft7 Fair
I was comfy cozy in my Lace Leisa PJ's from Winterwood. I loved the combination of the lacey sexy top and the uber comfy bottoms. Just enough sexy! The texture HUD comes in 10 amazing colours to chose from.The sizing on the pj's is: 5 Fitmesh sizes xs-xl, Tonic: Fine and Curvy, Ebody, TMP, All 3 Belleza, Maitreya and both Slink sizes.
My feet were covered in the cuteness that is the Supernatural Slippers. I am wearing one of the RARE, the Black Bunny. but the commons are just as amazing!. These are an unrigged set so you can adjust as needed to fit all your feet.
Check out the detail picture below and go visit The Loft7 Fair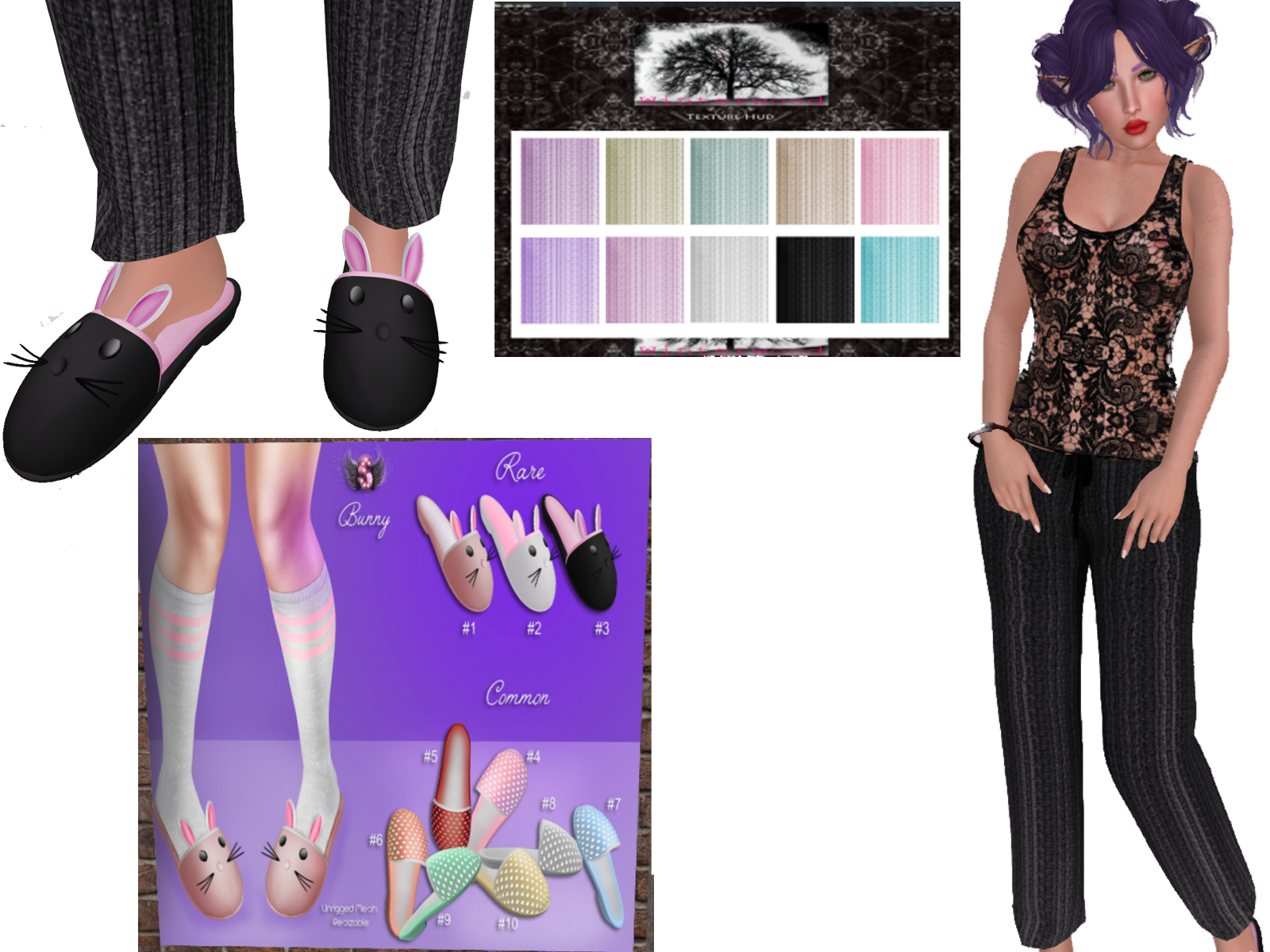 Sangi Details
Head: Catwa Jessica
Body and Feet: Slink
Hands: Vista Bento
All skin appliers: Paper Rabbit Cream
Nails: Hello Dave
Hair: Truth Sunday Morning Gacha
Bed and House: DRD Lovers Nest Gacha
Kitty on Pillow: Jian