Demon? No. Devilish…yes for certain in my Exclusives from the April 2017 Womenstuff Hunt.
(check below for the closeup pictures)
Starting from the top is my sweet "Sera" hair from #86 Daddy's Choice Designs. This cute mini dual bun hair comes with a HUD with 30 hair shades. You just can't loose!
Next is the amazing jewelry "Centerstone" that is the hunt item from #16 Glint. This amazing jewelry set comes with earrings, necklace and three different bracelet designs. There is a HUD included that has 10 stone options and 2 metal options. It is also re-sizable for that perfect fit for everyone.
Now we come to this beyond sexy dress set from Moolala at #19. This alluring mini dress looks oh so innocent from the front but then "BAM" you see the strappy back and you get floored. This hunt item also comes with matching shoes for that complete look.
The sweet little "Baby Bunny" is the WS Hunt item from Le Fashion Whore coming in at #71. It comes in animated and non-animated versions. AND comes with a HUD with so you can match her to all your clothing.
My last goodie I picked up today was this sweet pose I am in. It's the "F-Youthful-19" pose from #75 Pics n Poses
Check out the Stuff Groups Mega Blog for more Exclusive and more WS 2017 Hunt items.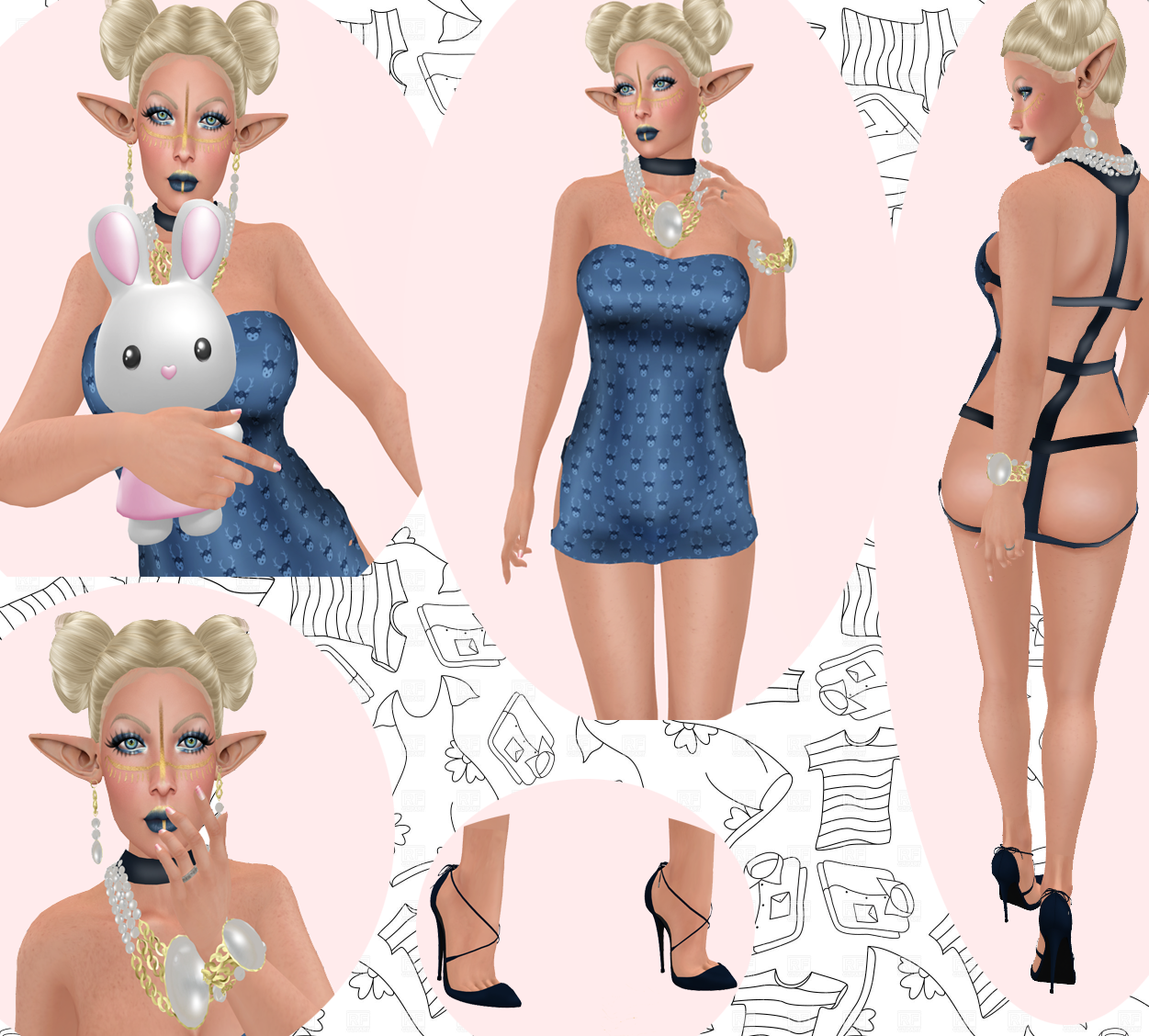 All makeup except eyeshadow from #adored at the Lootbox Event